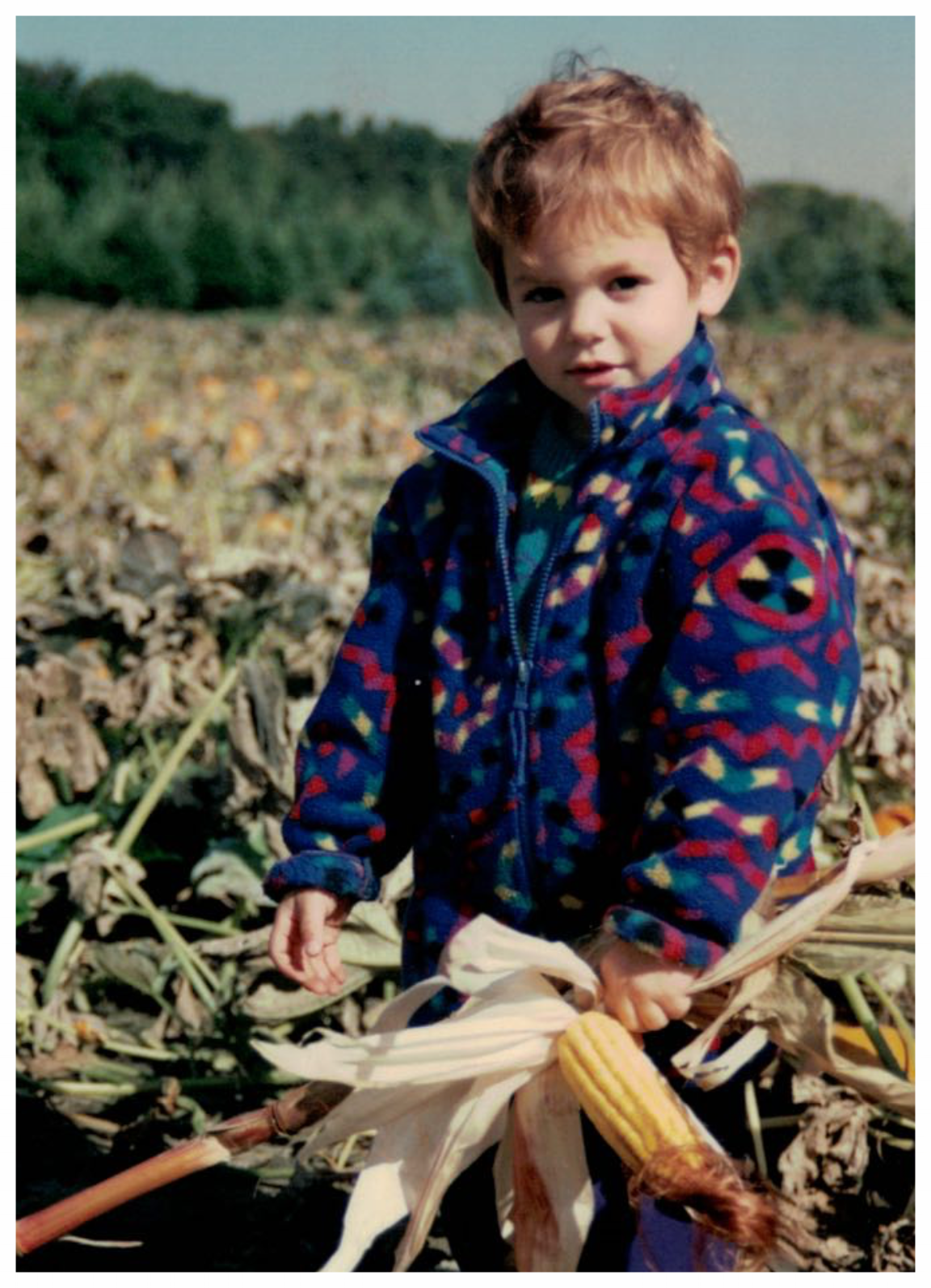 A Hungry Sprout
Pruning raspberry bushes, talking to the cows and catching frogs in the pond. Caleb's encounters with farm life began as a child on his grandma's 180-acre homestead in Barnard, Vermont. Built in 1783, the "Backwoods Farm" introduced Caleb to the joys of maple syrup tapping and tying endless knots of bailing twine. During winters huddled around the wood stove with his family, Caleb learned the value of good storytelling. On the wall hung a nineteenth-century map of the county, scattered with dots. Each dot represented a farm, and Caleb marveled at how his family could make each one come alive by telling tales of the people who had lived there. When not visiting the Backwoods Farm, Caleb spent his time in the Garden State.
After graduating from Vanderbilt University, Caleb joined International Farming Corporation, one of the world's biggest agribusinesses. There he worked alongside leading experts in the agriculture industry and met some of the kindest folks he's ever known. He learned about all types of operations, from pear orchards to pig farms to mango groves. No two farms were the same, but all shared one thing in common: untold stories. Caleb found that behind every crop in a field, and each animal in a herd, was a story. Some stories were of success, and others of disappointment. But what made all these stories worth listening to was the farmer who told them. Driven to share these overlooked stories, Caleb left his job in agribusiness to hit the road.
In Search of Stories
To reach people that the headlines rarely find, Caleb pedals in places off the beaten path. On his bicycle, he can go beyond paved roads, and he can't speed past the people or the details. His saddlebags carry everything he needs to sustain himself, so he can keep his wheels close to the fields at all times. The mission? To discover the farmers who make each pocket of rural America unique, and bring their stories to the national audience they deserve. Never a turn away from a worthwhile interview or an unexpected hardship, Caleb is making a loop around America – one story at a time.